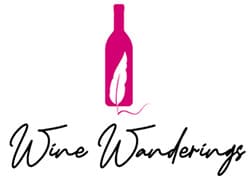 Premium Rosé: Now a Year-Round Favorite
Recommendations from Provence and the USA
By Tricia Conover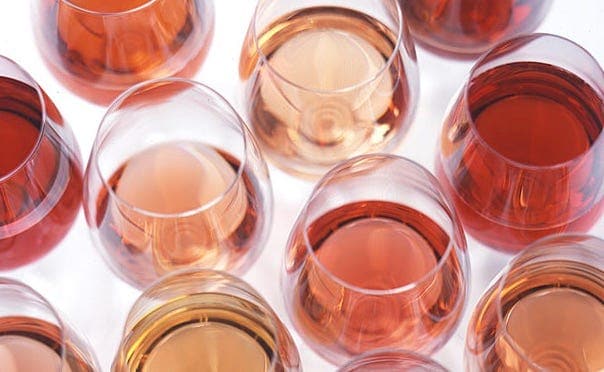 The Colors of Rosé
Dry rosé wines are produced all around the world in many wine regions using countless varieties of red grapes. Historically, a summer patio or outdoor café in Provence were the places to find rosé drinkers. Now, they are a year-round favorite.
Rosé wines have been the fastest growing category of wine consumption in the last few years with the number of rosé wine brands multiplying. What is not to like? Savoring the flavors and aromas of red grapes in a chilled glass at any time of the year is my idea of a great happy hour. Moreover, a rose' wine is also a nice Thanksgiving choice when paired with the typical Thanksgiving meal dishes.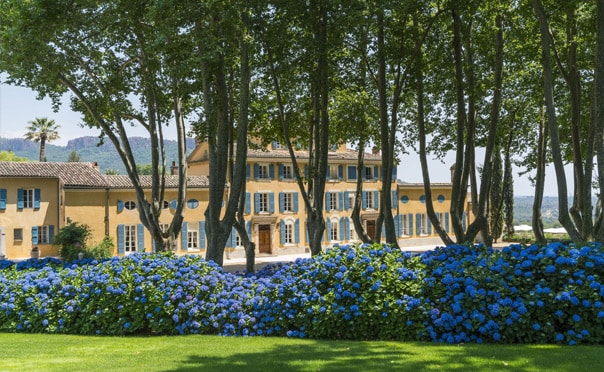 The Benchmark for Rosé: Provence, France
The most well-known rosé wine brands come from Provence in the South of France. Provence rosé history goes back to the Romans invading Gaul (France) in the first century BCE. Some of the early rosé wines were called "claret" for having such a clear red/pink color.
In the 19th century, tourists started to flock to the Cote d'Azur to go swimming in the Mediterranean Sea, relaxing on the beautiful beaches with a chilled glass of rosé. These local wines became a symbol of glamour, leisure, and summer, now enjoyed around the year.
A wine like Chateau D'Esclans Whispering Angel is an example against which many people measure other rosé wine brands. Whispering Angel is the #1 selling imported wine from France with a production of 3.2M bottles. It is probably the greatest wine brand to come out of France in 20 years. The pale color comes from just a touch of red grape skin contact. Find this wine:
2021 Whispering Angel Rosé, $25.
Whispering Angel is made from the grapes of Rolle (Vermentino) along with Grenache and Cinsault, all well-known grapes in the South of France. Since Rolle or Vermentino are white grapes, this rosé can also be classified as being a blend of red and white grapes. The Rolle give Whispering Angel a nice touch of floral pizazz. Whispering Angel has an even more expensive, prestigious sister: Garrus. This wine is made of Grenache grapes that are aged 12 months in French oak barrels. It is an ultra-premium wine selling for $125 to $130 and may be one of the   most expensive non-sparkling dry rosé wines in the world. Find:   2019 Chateau d'Esclans Garrus Rose.