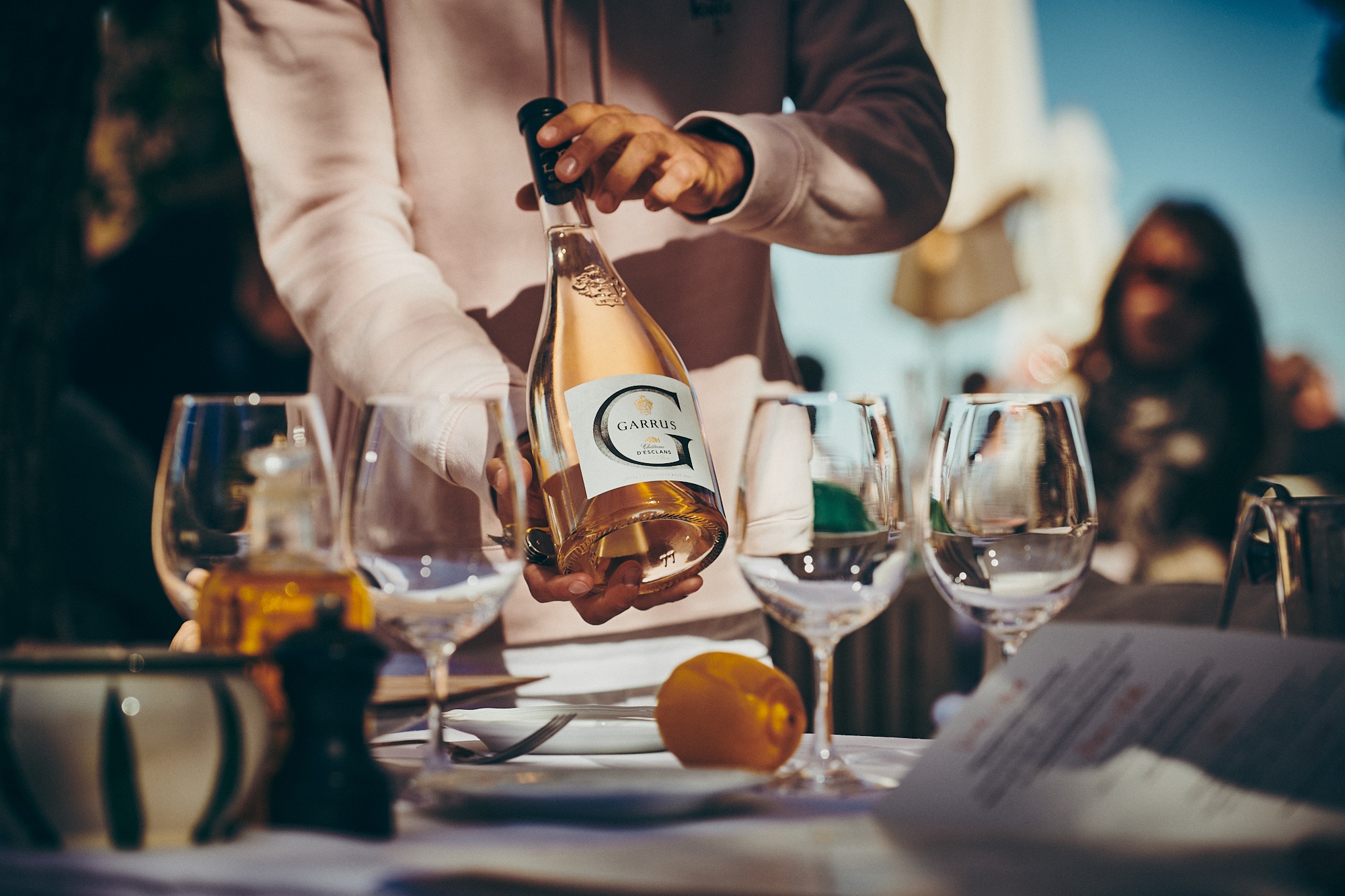 the essence of 100 year old vines
The most exclusive Rosé in the world
Considered Château d'Esclans' finest wine, Garrus is made from a single vineyard of nearly 100 year-old vines. Entirely fermented and aged in new large French oak barrels, the powerful and elegant Garrus was at the heart to Sacha Lichine's vision in 2006 to make rosé grand. Today Garrus is firmly established as a world class, iconic luxury rosé.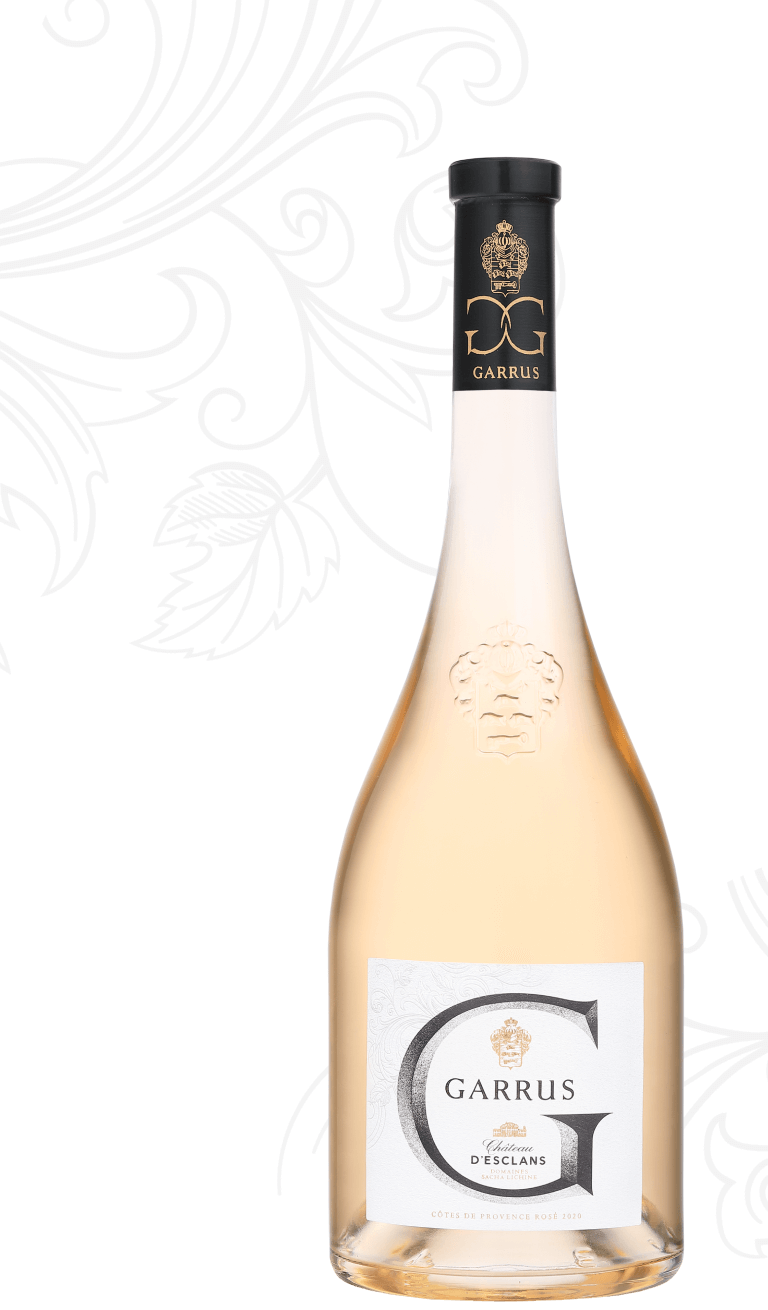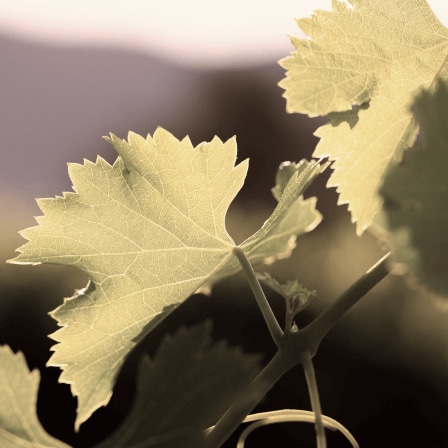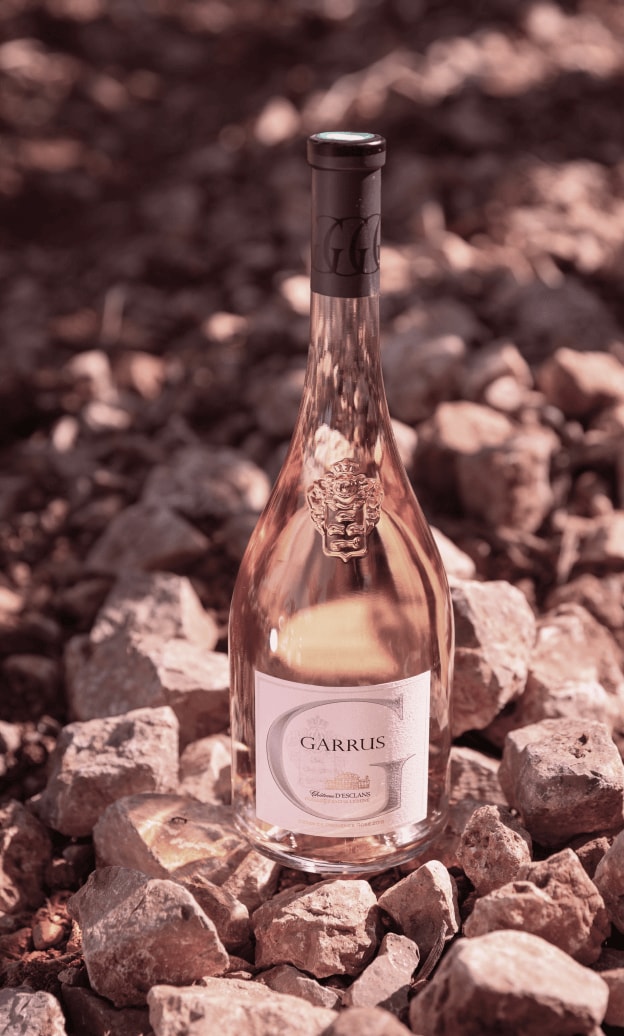 garrus is…
Luxury
Exclusive
Powerful
Aroma
Concentrated aromas and flavors of dried citrus, peaches and passion fruit give this rosé a powerful nose.
Palate
A bright acidity with glazed pear and pineapple filling the mid palate. Garrus' toasty notes are reminiscent of a vintage Champagne without the bubbles.
Finish
A long, vertical texture with a creamy finish that features rich, spicy notes. Powerful and elegant.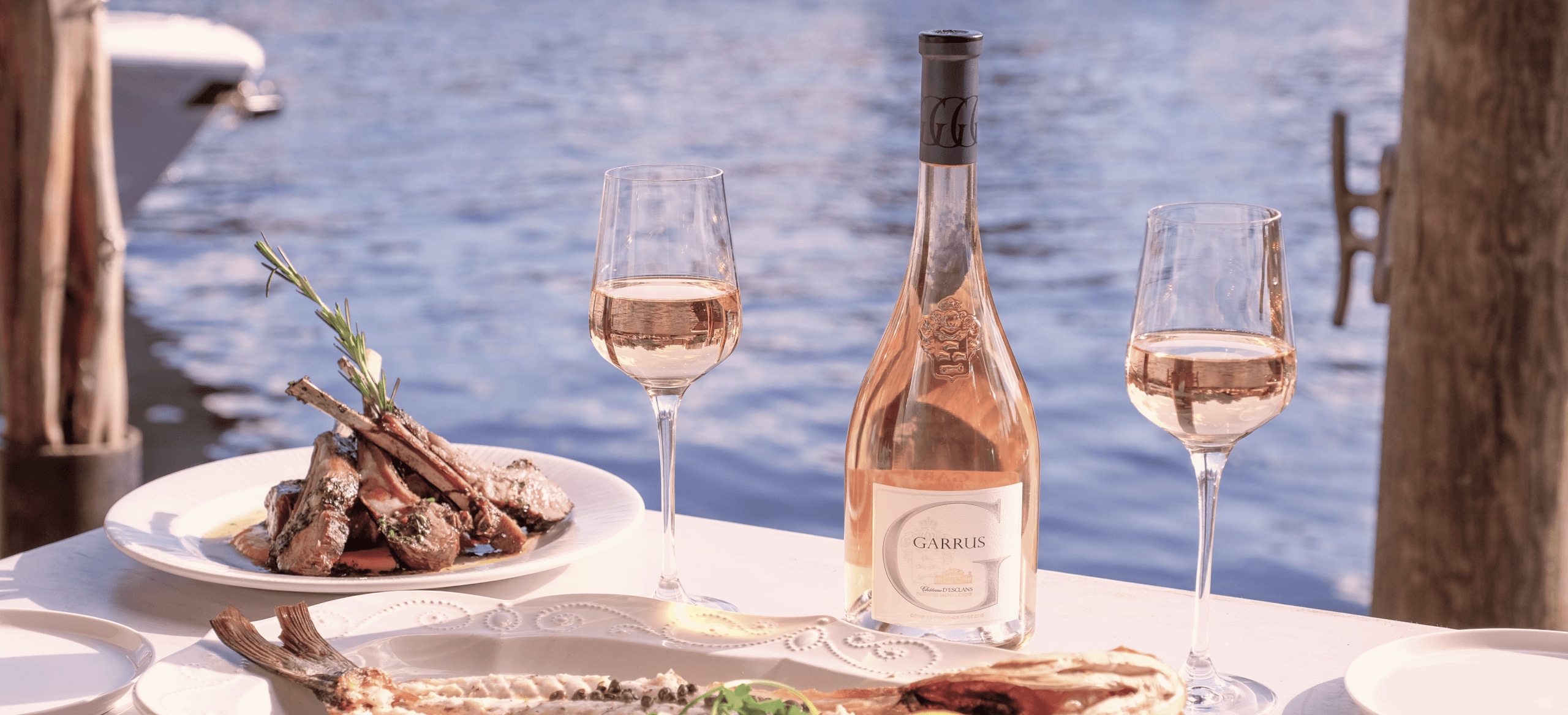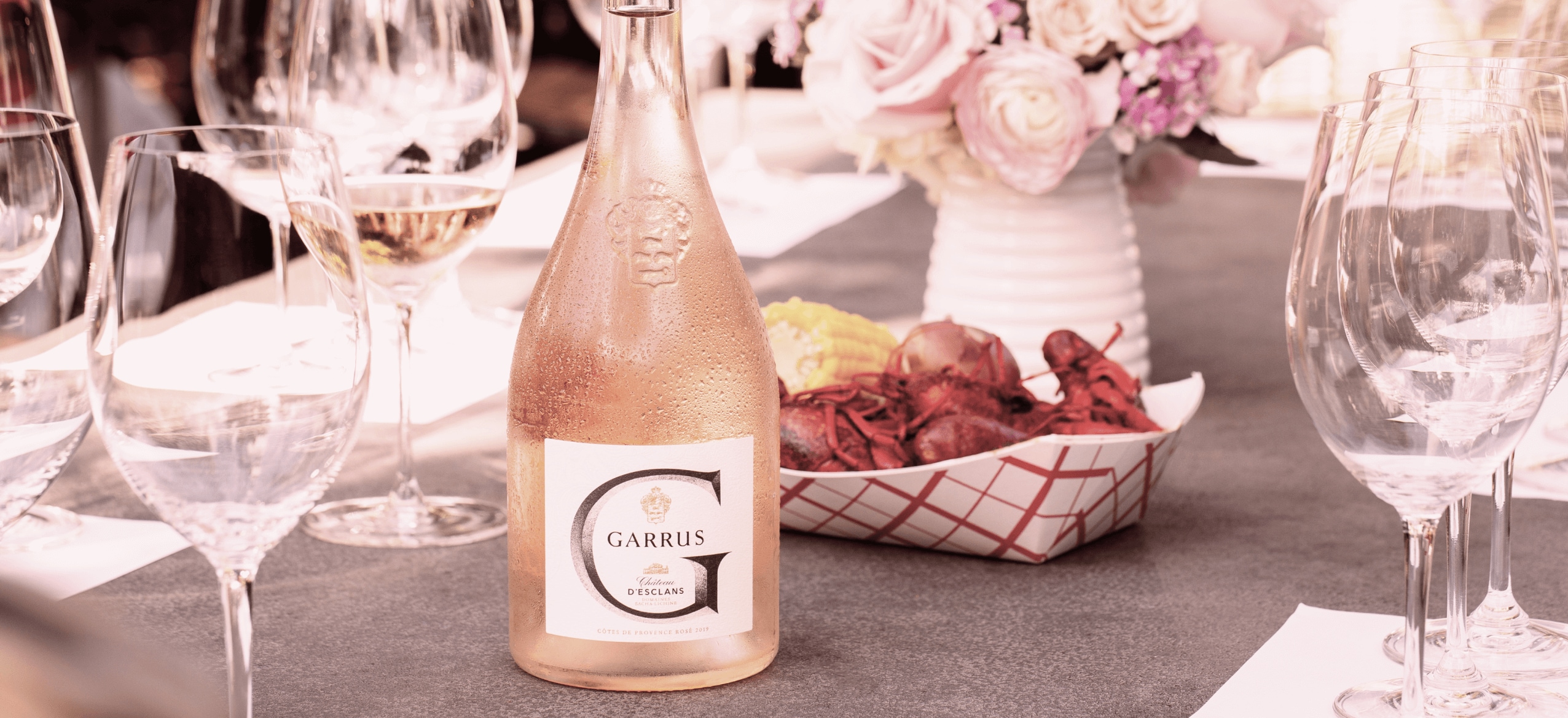 Very powerful yet subtle and full-bodied
James Suckling
I sense that Garrus will, one day, be mentioned in the same breath as wines like La Tâche
Matthew Jukes
This is as fine a rosé as you will ever find
Jonathan Ray, The Spectactor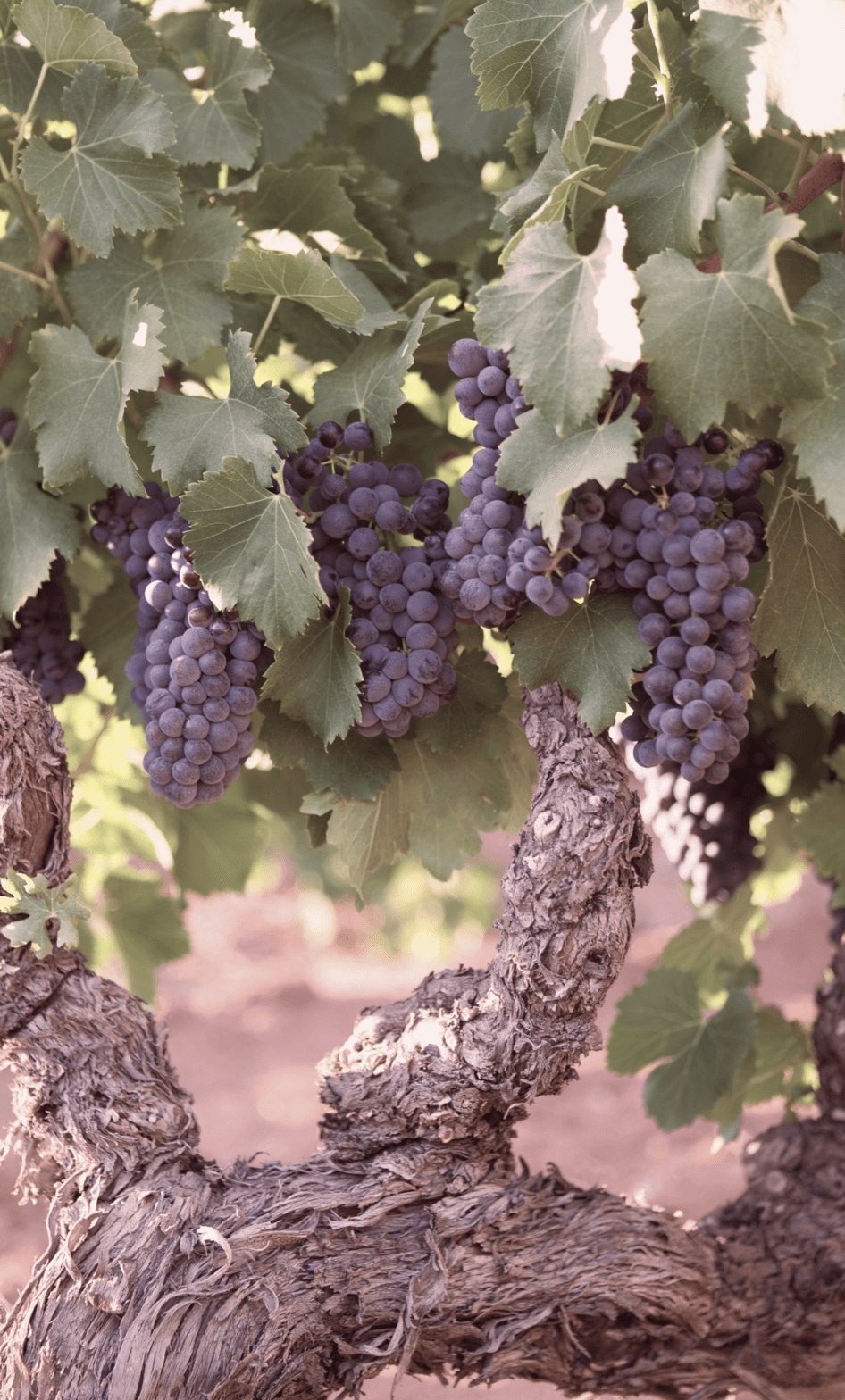 Made with grapes from 100-year-old vines
Garrus is made from grapes exclusively from the Vineyards of Chateau d'Esclans, a high concentration of which come from a single parcel of nearly 100 year old Grenache Vines. Harvesting is conducted in the morning to help to avoid the heat of the day & to keep the crop fresh. Upon arriving in the Cellars, grapes are sorted for both health and quality through Optical Eye Sorting ensuring that the grapes, ultimately selected, are assessed accurately in terms of overall quality.
Next is Soft Crushing followed by Temperature Reduction from approximately 20 degrees down to 7-8 degrees to lock in freshness and vivacity. Closed Circuit Pressing is conducted facilitating Minimal Oxidation producing Free Run Juice which is vinified exclusively in 600 Liter Temperature controlled Oak Barrels (Demi Muids) during which Battonage is conducted twice weekly over an eleven month period prior to bottling.