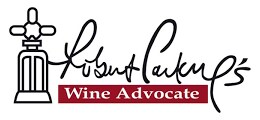 Maternal Love: the inspiration for the third edition of chiles en nogada at Carmela & Sal, Chef Gaby Ruiz's restaurant
By Yohann Castaing
Rosé wines have such strong seasonal connotations, inextricably associated with summer meals and social gatherings around a pool, that wine enthusiasts tend to dismiss them as less interesting and less serious. It so happens that this is an attitude that seems to be shared by many a winemaker. After requesting samples of current releases for this appraisal, I was surprised to discover that a significant number of well-known producers have chosen to concentrate on making simple, fruit-driven reds instead of rosés. A typical explanation was, "Why bother trying to compete with the pale and often bland rosés of Provence that enjoy such commercial success and are produced in such large volumes with such low overheads?"
Such an attitude might seem surprising, given the tremendous commercial success that rosé wines enjoy in markets around the world. In the eyes of many, rosés—which exist in a wide range of hues and styles—are ideal for uncritical enjoyment, and the category is booming. The rosés of Provence have undeniably reaped the rewards. Alas, easy-drinking and easygoing selling points do not always coincide with the pursuit of excellence. Many contemporary rosés from Provence are so pale that they might almost be mistaken for white wines. Too many producers even seem to have settled for releasing wines to be casually enjoyed with simple summer culinary fare while giving up any ambition for producing characterful wines expressing terroir.
Fortunately, there remains a contingent of wine producers resisting the temptation to simply milk the cash cow. They work hard to produce rosé wines of a singular style, be it thanks to their choice of grape variety or winemaking technique, that express a sense of place and have layers of flavor and texture.
In the selection of wines presented here from the diverse regions that I cover for The Wine Advocate, including but not limited to Provence, I have focused on rosé wines that express a distinctive character and identity intimately linked to their place of origin, but ones that are also capable of enhancing both simple and more complex dishes or even of being enjoyed on their own for their compelling style. Some of them will even improve with age. I have chosen to ignore those interchangeable and somewhat insipid rosés that may certainly be eminently quaffable but which are just as quickly forgotten.
A blend of Grenache, Syrah, Cinsault and Rolle, the 2022 Cotes de Provence Rose Whispering Angel reveals aromas of peach, grapefruit, lemon, red berries and spices. Light to medium-bodied, elegant and fresh, tense and juicy, it's pure and clean with a mouthwatering, elegant finish.
The 2021 Cotes de Provence Rose Les Clans, matured for 11 months in 600-liter barrels (new and old), derives from old vines (50-55 years of age) planted on gravel-calcareous soils. It reveals a complex, dense bouquet with aromas of vanilla, spices, peach, iodine, crushed stones, rose and raspberry, followed by a medium to full-bodied, seamless palate endowed with impressive texture, racy acids and a refreshing yet long finish. It's the most complex, racy, gastronomic wine in the Château d'Esclans range. 93 Points
Château d'Esclans's premium cuvée, the 2021 Cotes de Provence Rose Garrus, which was matured in French new oak, bursts from the glass with aromas of pear, grapefruit, vanilla, spices, lime, red berries and thyme flowers. Medium to full-bodied, layered and textured, ripe and round, it's built around racy acids and a seamless palate. This vintage can be approached with pleasure even if it has 3-5 years of evolution ahead of it. 92 Points