There have been many estates in recent years that have tried to push rosé into the premium category, but few have been as successful as Château D'Esclans, Sacha Lichine's Provence estate that is in the final throes of a takeover by LVMH. To try and unravel some of the secrets of its success, both with Whispering Angel and its super-premium wines including Rock Angel, Château D'Esclans, Les Clans and Garrus, The Buyer's Victor Smart travelled to St Tropez to meet up with global marketing director Paul Chevalier and taste and rate the new wines.
By Victor Smart
"Les Clans reminds me of a Burgundy. Garrus reminds me of vintage Champagne without the bubbles – an old bottle of Champagne that has been sitting there for 30 years," says Château d'Esclans' Paul Chevalier.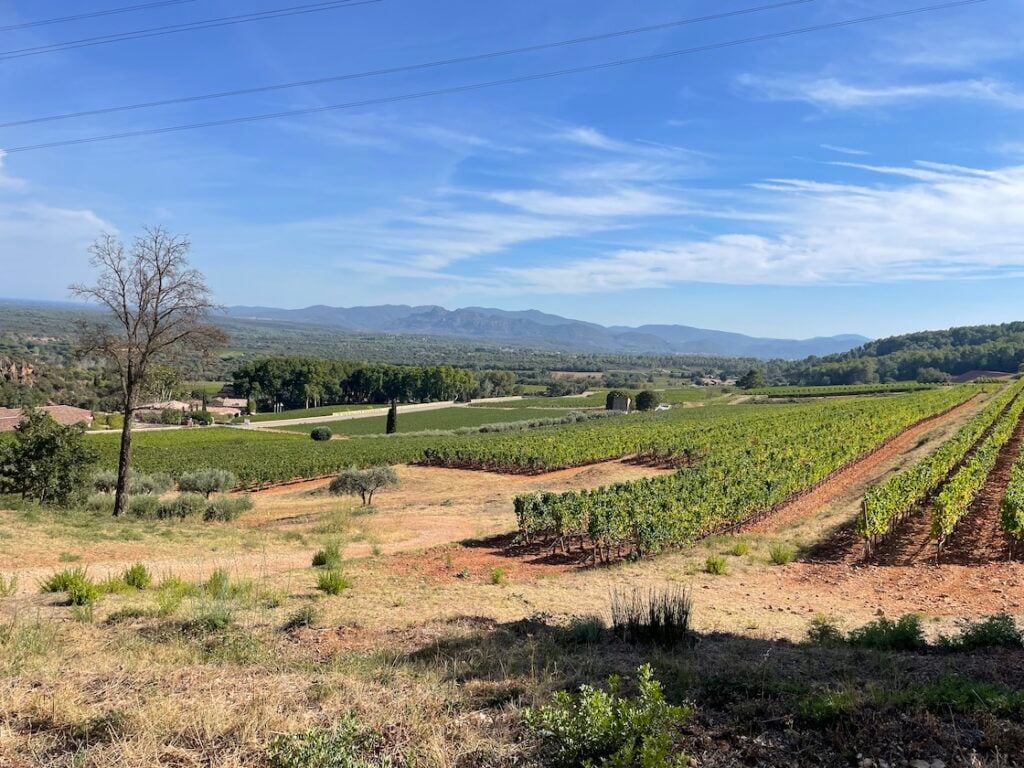 Even those who have built a global rosé brand worth hundreds of millions may still hanker for the cachet accorded to traditional, stuffier French wine regions. Thus, as Château d'Esclans nudges buyers of Whispering Angel to trade up to pricier wines in its range, its comparators are not just the likes of Sancerre but august names like Meursault. If that seems heresy to purists, it may be time to recognise that the rosé category has moved from poolside onto serious wine and is now hellbent on moving up the ladder to full connoisseur status.
Château d'Esclans, founded by the legendary American-educated Sasha Lichine, is bracing itself for prestige goods firm LVMH to complete its extended takeover. Already, when we visit the Côte de Provence estate there is a young man from HQ with the demeanour of a management consultant discussing strategy. Who knows, but celebrity chefs may soon be onsite catering for guests helicoptered in from St Tropez.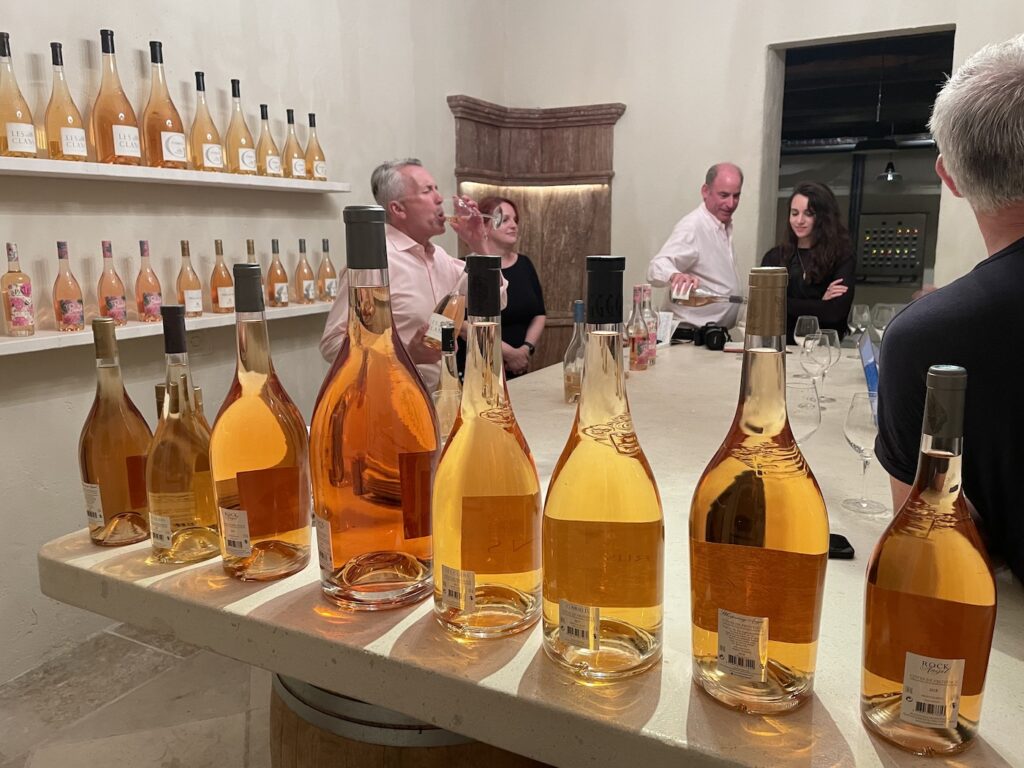 But, for the moment, it is still the existing team, such as global marketing director Paul Chevalier, which guides us through the tasting of the seven-wine range. On his CV, Chevalier – who splits much of his time between Florida and a farm in the Pyrenees – has lustrous names like Veuve Clicquot, Château Margaux and Cloudy Bay.
The name Whispering Angel was inspired by a relief of two winged figures high above the altar in the château's chapel. Rivers of gold have been spun from the brand, originally tailored for the US market where it is the biggest-selling French wine.
The d'Esclans team shows a massive attention to detail underpinned by sophisticated technology. The winery pioneered barrel-fermented luxury rosé. Those wines aged in barrels are individually monitored and each kept at a precise temperature. Meanwhile, an optical sorter scrutinises each grape to eliminate any defects. There's loads of dosh for investment, of course. But, in addition, another key to success is that a tried and tested approach is applied across a range of wines retailing at hugely different prices, riffing on a medley of Grenache, Rolle (aka Vermentino), Syrah and Cinsault.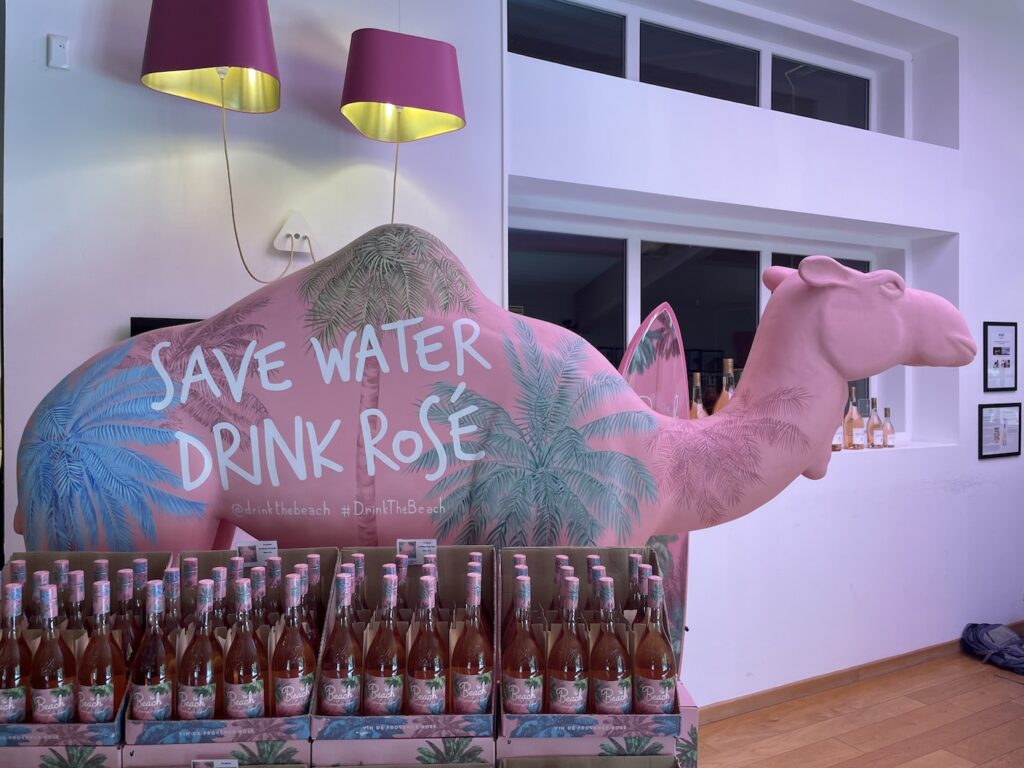 At the bottom of the range are two cheapish wines designed to whet the appetites of younger, poorer drinkers. The Pale retails for around £15 a bottle and The Beach for a pound or two more. The first is more urban, and the second more relaxed and poolside.
In the middle of the range comes the phenomenon that is Whispering Angel (£22 retail). This is the staple, of course, made in steel tanks from Grenache, Cinsault and Rolle. The sheer scale of its success seems to have been a surprise even to the likes of Chevalier. He points to the fruit, its mouthfeel and viscosity as key attractions behind the "satisfaction" it delivers. This has validated the winery's basic approach for the whole range.
"The idea is that Grenache is hypothetically our Pinot Noir and Rolle is our Chardonnay, and we blend the two. We tend to use as much as we can of the Rolle which adds to the viscosity and aromatics while Grenache gives us structure and fruit". Cinsault doesn't add or take away very much but is a good blender; that grape disappears as you go up the range.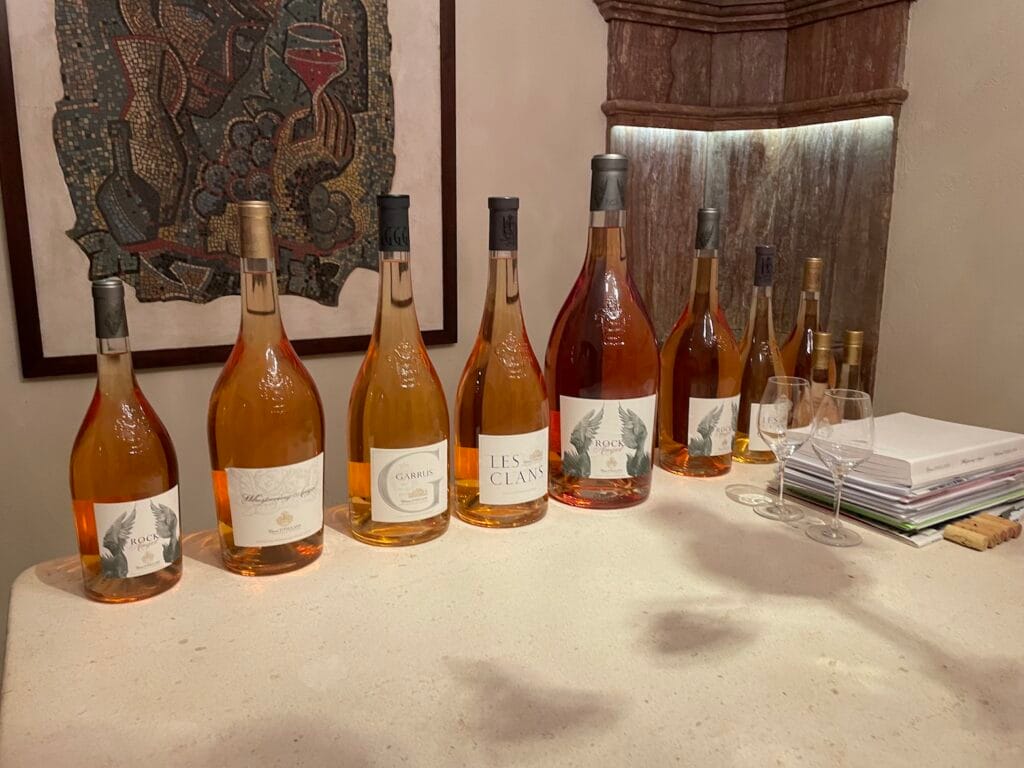 This takes us on to our main business here – the four pricier wines: Rock Angel, Château d'Esclans, Les Clans and Garrus. All of these use estate grapes and are aged in oak for varying periods.
Rock Angel (we're tasting the 2022 at £24 retail) is around 55% grapes from the estate with around a quarter aged in oak barrels – something that gives it more body than the unoaked Whispering. "Rock has more weight and more length with more rocky minerality. There's more going on – we're looking at the Sancerre consumer who wants to change it up."
For the rest of the wines we move to the 2021 vintages as the better wines takes longer to open up. Château d'Esclans(retail £35) is principally Grenache with about 30% Rolle, but with about half aged in oak and with more time in the barrel. The aim here is more precision and elegance. "Why if you were a consumer, would you choose this?", asks Chevalier rhetorically. "Because you are into St Aubin or Pouilly Fuissé and hence into specific styles. So you want something more, and there are few other options."
Moving on to the prestige cuvée level there are two styles. Les Clans (retail £50) is a Grenache/Rolle blend from old vines on the estate and is 100% barrel fermented. On the palate there are pineapple and ginger notes with hints of black liquorice.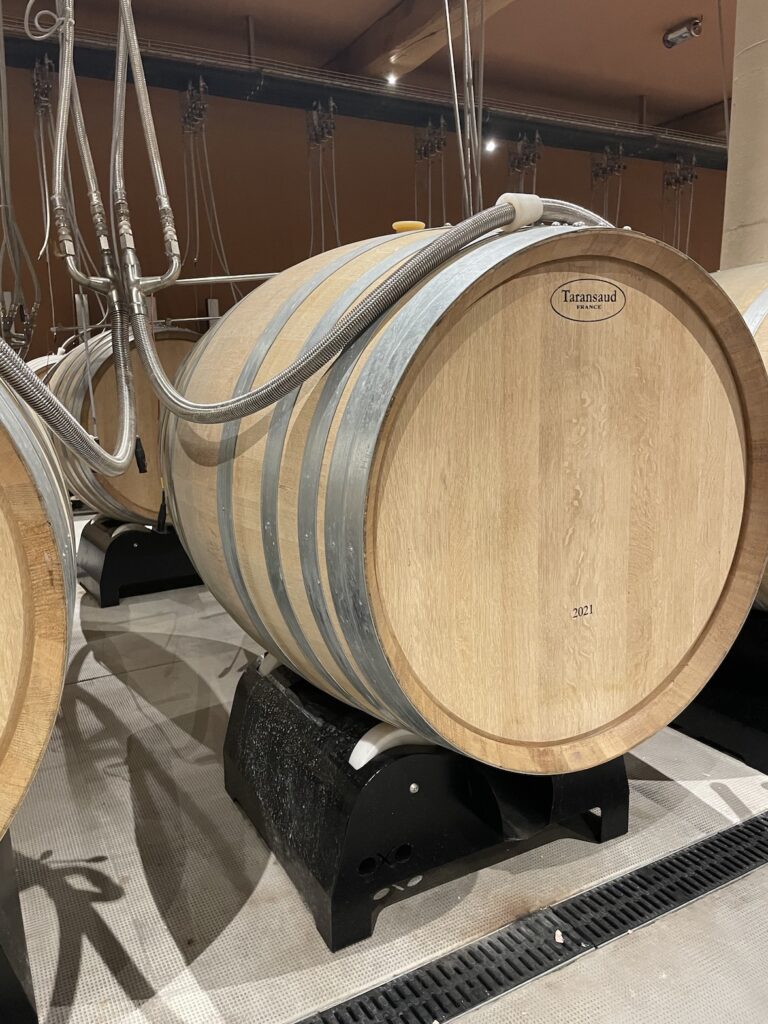 Putting rosé juice into an oak barrel for a year and leaving it there was frankly experimental. Chevalier says: "We didn't even know how to sell it because it was so expensive. So we said, why don't we talk to people who understand white Burgundies like Mersault, vintage champagne, or expensive Californian Chardonnays. So it became a small batch rosé for a consumer that didn't exist in a category that was totally misunderstood."
Finally, we come to Garrus which has the same basic recipe but which is made from the oldest, choicest vines including a single parcel of nearly 100 year old Grenache vines. With rich, spicy notes and a creamy finish, the emphasis here is concentration.
"Garrus has more power, structure and body. Les Clans reminds me of a Burgundy. Garrus reminds me of vintage champagne without the bubbles – an old bottle of champagne that has been sitting there for thirty years."
The top wine has variously scored from 93 to 96 points. It has a bold price of £140 which was the world's most expensive pink 'un until Gerard Bertrand launched Clos du Temple. How much further can once-derided rosé go in competing with the stars in the old firmament of French wines? We shall see.