What To Wear In April
By Mary-Jane Wiltsher
It's a month of long weekends, Easter outings and ever-changing weather. If you're in need of some inspiration for what to wear in April, I've pulled together some favourites based on what's coming up in my diary.
You'll find long sleeve dresses that are perfect for the switching seasons, plus versatile jumpsuits you can wear from a brunch date to that fancy new bar opening. For the optimists planning for warmer weather ahead, I've also picked out some looks for beer garden drinks and future holiday plans.
Press pause on refreshing your weather app and have a little scroll through my pick of April outfits, these are pieces that make an impression come rain or shine.
For A Dressy Lunch: The Printed Jumpsuit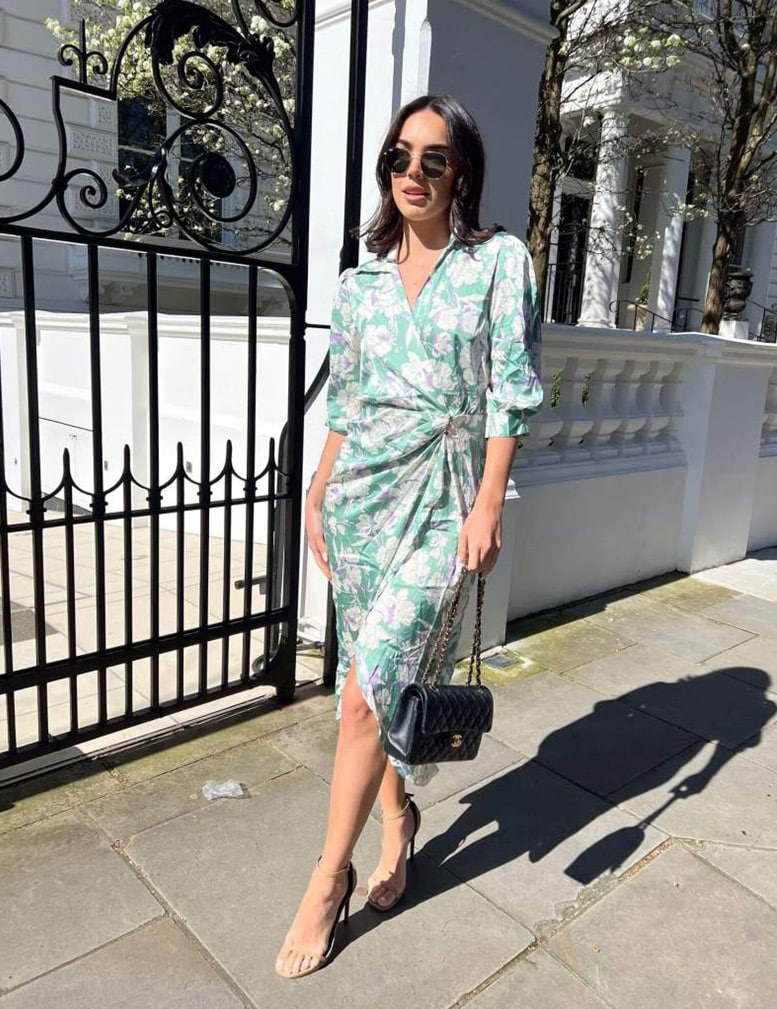 A printed jumpsuit that says: 'We'll have another bottle of Whispering Angel, please'. With breezy culottes and a wrap-over neckline, this stylish green and navy jumpsuit is a versatile piece you could wear to anything from day drinks to a girls' night out. Finish off the look with a wicker bag and some barely-there heels.