Island Getaways: A Philadelphian's Guide to Vacationing in the Bahamas
Tropical bliss shines through in this easygoing paradise.
By Regan Fletcher Stephens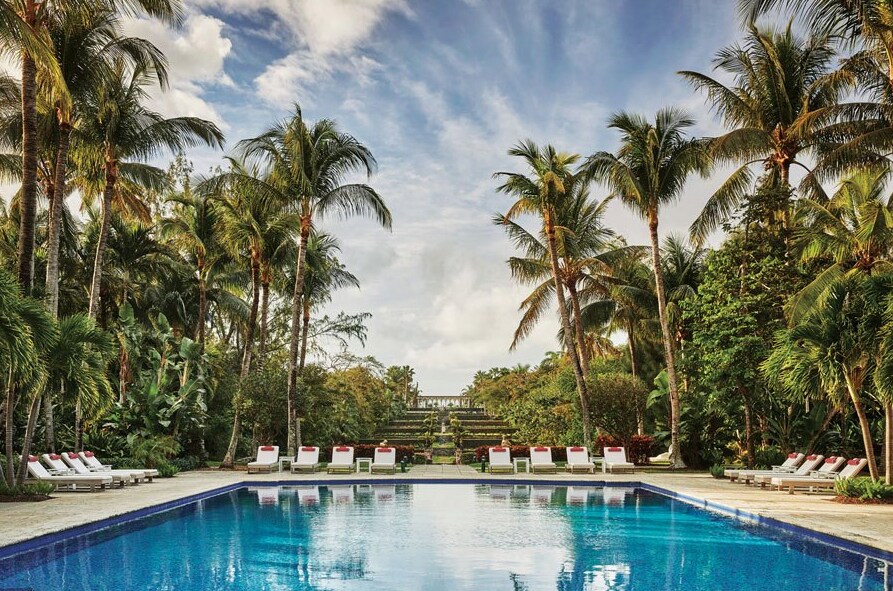 "Do you like this liquid sunshine?"
It was raining when we landed in Nassau, the capital of the Bahamas.The flight was short and seamless, a new direct route on Frontier from Philly to the West Indies archipelago, and in a flash, my husband and I went from chaotic PHL to the black car whisking us to the Ocean Club, a Four Seasons Resort (rooms from $1,500), situated on the aptly named Paradise Island.
The driver's inquiry put a positive spin on the weather, but either way, we didn't mind it. Both the island and this resort, with its white sand beach, Versailles-inspired gardens, and general understated elegance (James Bond flick Casino Royale was filmed here), are well worth a visit, even in a little light rain.
It's true the billowy gray clouds that passed over in intervals — dousing us to various degrees with that liquid sunshine — prevented us from playing tennis. (The courts were wet. And also, we didn't try that hard.) But the rain didn't stop us from floating in the infinity pool, longer than an Olympic pool — bordering the lawn, and with an oceanfront view. A refreshing mist of rainwater made a cool contrast to the pool's heated warmth. Nor did a passing rainstorm keep us from curling up on lounge chairs under a beach umbrella, luxuriously reading books that, thanks to the three kids we'd left at home, we never get to read in real life. Or visiting the Balinese-style spa, or sipping glasses of Whispering Angel rosé in the fragrant gardens.