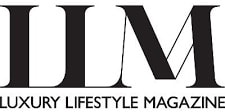 The Rise Of Ultra Premium Provençal Rosé Wine
Helena Nicklin discovers the new breed of super Provence pinks taking the fine wine world by storm.
By LLM Reporters
When you hear the words 'fine wine' how often do you think of rosé? For many years, pink wine was thought of as simple, frivolous and gluggable; something to be drunk only in the summertime and generally by women. Not anymore. Helena Nicklin discovers the new breed of Super Provence pinks taking the fine wine world by storm.
The South of France, Provence especially, has done excellent work extolling the virtues of premium rosé wine. Even those who willingly admit they know nothing about grape juice will still pick the palest pink off a shelf because they've heard somewhere that 'pale is best.' Ten years ago, rosé used to come in all shades of pink from just off water-white to almost red and everything in between with sweetness levels all over the place.
Nowadays, while we can still find the classic, off-dry, vibrant pinks of Anjou or the dark red, savoury pinks of Tavel, winemakers elsewhere around the world have been mimicking the pale, dry, saline style of Provence. It became clear that in a pink sea of confusion, Provençal rosé offered a classy dry wine style that consumers could rely on, no matter who produced it.

Why Provence?
Nearly 90% of wine production in Provence is dedicated to rosé and it is home to a research institute for the style, so it's little wonder that pink wines from here are meant to be taken seriously. A unique combination of soils, terrain, warm weather and the Mistral wind make this part of France ideal for the production of rosé. Down in this part of the world, they tend to be blends of grapes led by Grenache, CInsault, Syrah and Mourvèdre with some Tibouren and Carignan in places.

What makes a premium rosé so good?
A lot of care and attention is put into the winemaking with premium rosé, where each grape variety, often from each vineyard plot, is vinified separately and tasted before blending so the winemakers have a true 'artist's palette' of aromas, flavours and textures to work with.
These days, there is also more experimentation with wood use during fermentation and ageing or lees stirring (lees are the dead yeast cells left over from fermentation that when left in contact with the wine, produce a creamy texture). The result is elegantly complex, textural pink wines that are not showy, but pack a punch when it comes to levels upon levels of delicate flavours and texture. The best are fantastic, super versatile, food friendly wines that can be enjoyed all year round.
French Rosé producers to seek out
Chateau D'Esclans

Located just northeast of St. Tropez, Chateau d'Esclans and its owner Sacha Lichine are often credited with starting the 'Rosé Renaissance' since Lichine took over the property in 2006. Most will know this producer for its flagship cuvée Whispering Angel, but there are other wines in the range including the famous Rock Angel and Garrus. Esclans put oak fermented, Provençal pink on the map – not for any oaky flavour as such, but for the texture that large oak barrels can bring to the wine. Since then, other winemakers have followed suit and the Provence style has evolved upwards.

Try: Garrus 2020
The original luxury rosé, Garrus was the first ever pink wine to hit three figures. It is considered to be Château d'Esclans' finest wine, made from a single vineyard that is home to Grenache vines that are nearly 100 year-old. Entirely fermented and aged in new, large French oak barrels, Garrus is famously powerful, yet elegant – exactly what Sacha Lichine set out to do when he decided to make rosé a genuinely fine wine. Think pear tart with pineapple notes, a creamy texture and hint of baking spice on the finish.
Find it for £100 from Clos19.com.

Also try: The Pale by Sacha Lichine

A great, accessible introduction to Lichine's style of elegant, creamy rosé made with grapes hailing from the Var. An easy going pink with notes of white peach and pink grapefruit balancing a crisp salinity, it's playful and delicious with fantastic label appeal too.
Find it for £11.99 mixed six price from Majestic.
Helena Nicklin is an award-winning drinks writer and broadcaster. You can follow her on social media @HelenaSips.