Prime Time for Pink: Rosés for Summer 2023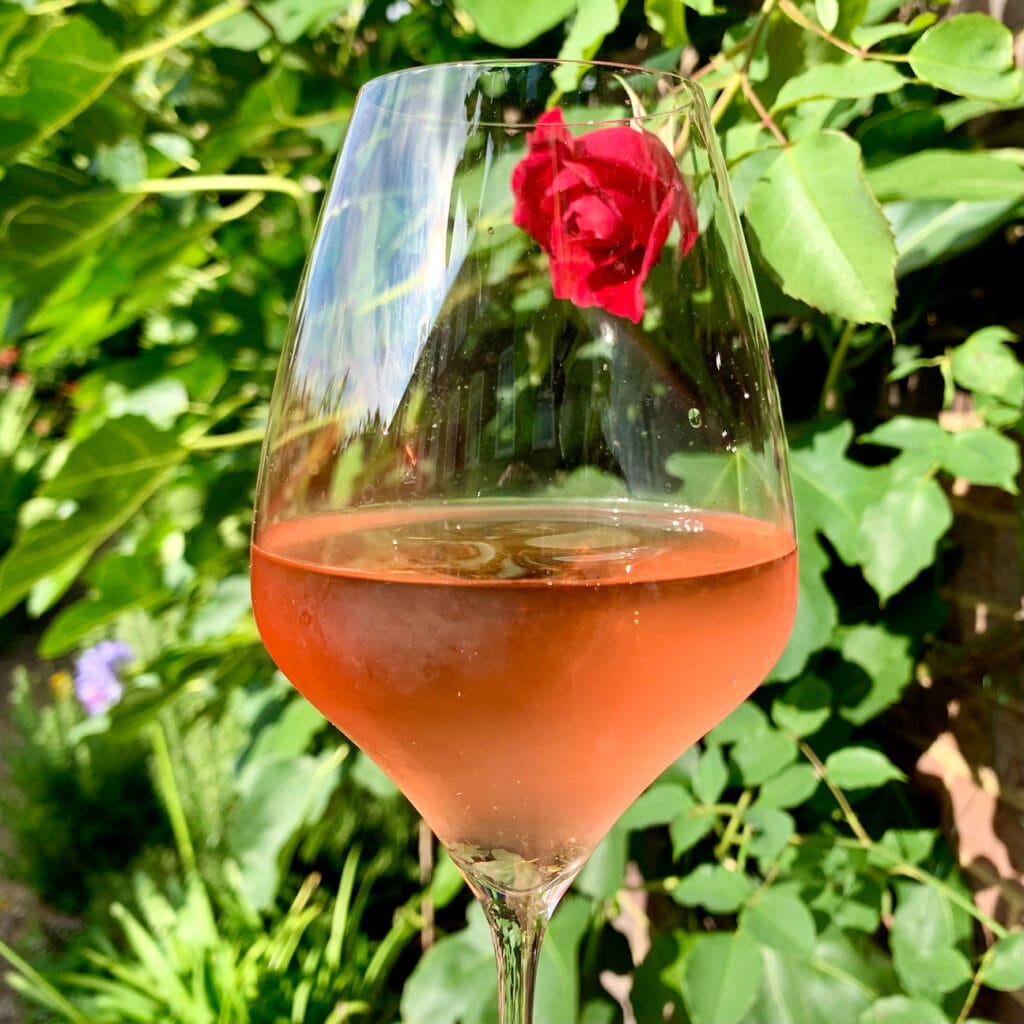 Rosé is an all year round wine, but everyone knows that rosés become more irresistible in summer. So, glasses at the ready for this year's seasonal round-up of new wines and new vintages.
To repeat a few things I said last year: rosés aren't only for the aperitif or poolside slots. They often make very good food wines, not least with the sort of dishes you might be having in warm weather – grilled and barbecued fish, seafood, charcuterie, salads, vegetable tarts, chicken dishes, pasta and picnic fare.
All wines need to be kept out of sunlight to avoid spoilage by light strike (does what it says on the tin) but rosés are often more vulnerable, above all when they're in clear glass bottles. Ideally, we'd have dark, opaque wine glasses, but that's a step too far.
Pink wines should be served chilled and then kept cold while you make further inroads into the bottle, box or pouch. Wine cooler sleeves kept in the freezer or ice box are invaluable for bottles. Chilling your glass by swirling a couple of ice cubes round it before you start is another good move when the sun is beating down. If your wine does end up too warm, you can always resort to an ice cube lobbed into the liquid itself.
This year I'm kicking off my recommendations with three wines in sustainable packaging. These are all the more relevant and praiseworthy in the context of rosé when so many, especially from Provence, come in absurdly heavy glass bottles.
I've given empty bottle weights at the end of each tasting note when I have them – and I can tell you there are some shockers. I'm sorry to say that three of my top-scoring wines are the worst offenders by a long way. If Chanel (yes, that Chanel) can put its Domaine de L'Ile rosé, my other top scoring wine, in a bottle weighing only 409g, others could too. When will they wake up to the harm they're doing?
After the sustainably packaged trio, the order is in ascending order of price. Two Tavel rosés I really wanted to recommend, Domaine Maby La Forcadière (Yapp Brothers) and Arbousset rosé (Tesco), have fallen by the wayside because they have moved on to 2022 from the 2021 vintage I tasted. I'm sure the new vintages will be worth a try. There's also a lack of English rosés (my fault).
A score of 93 is equivalent to a gold medal; 89–92 is silver; 85–88 is bronze.
Whispering Angel 2022, Côtes de Provence, France
This was very tight-lipped when I tasted it at the beginning of the year, but has now relaxed into flowing, floral, red fruit and vanilla-patisserie aromas and apricot and red apple on the palate. Lemon, elegantly bitter grapefruit rind and salinity provide and structure and freshness. Another impressive, appealing Whispering Angel. 13%. 596g.
91
Widely available at £15.95–£19.99. Half bottles and magnums available from Majestic and Waitrose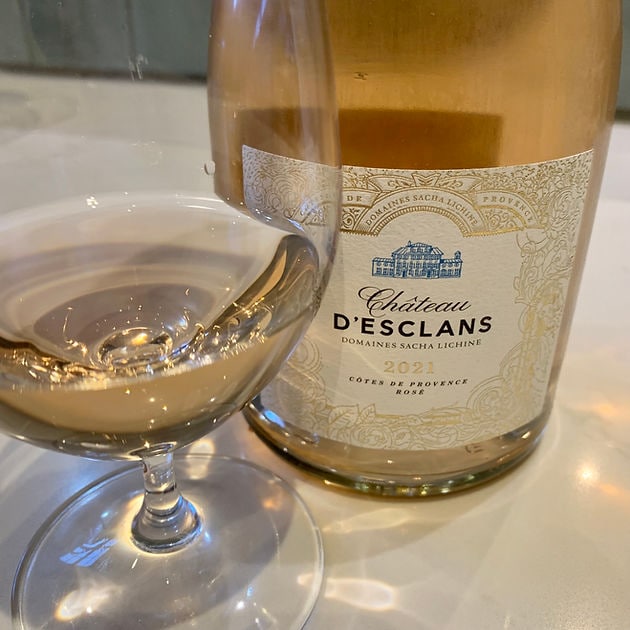 Château d'Esclans 2021, Côtes de Provence, France
Scented summer-garden nose with an inviting hint of juniper berry. Rich, pure fruit on the palate with discreet, toasted vanilla and oak, a silky texture and fine acidity. Elegantly shaped and well-balanced. Primarily Grenache and Rolle (Vermentino) vinified in a combination of 600-litre oak barrels and stainless steel. 13.5%. 978g – ouch!
91.5
£44.95, Cellar Door Wines; £49.99; Harrogate Wines; £52.80, Hedonism
Château d'Esclans Les Clans 2021, Côtes de Provence, France
Mainly free-run juice from 50-plus year old Grenache, Rolle (Vermentino) and Syrah, fermented and aged for 10 months, with bâtonnage, in 600-litre oak barrels (one and two year old). The oak is still quite pronounced on both nose and palate, but not so that it overwhelms the floral, apricot and raspberry fruit, the creamy, close-textured richness, citrus sweetness and core of acidity. It will be better in a year, but is already a serious fine wine when given time to breathe in the glass. A good match for lobster and rich seafood dishes, vitello tonnato and pork ragù with capers. 14%. 975g –ouch again!
93
£69.95, Cellar Door Wines; £70.80, Hedonism; £79, Fraziers Wine Merchants, £88, Tannico UK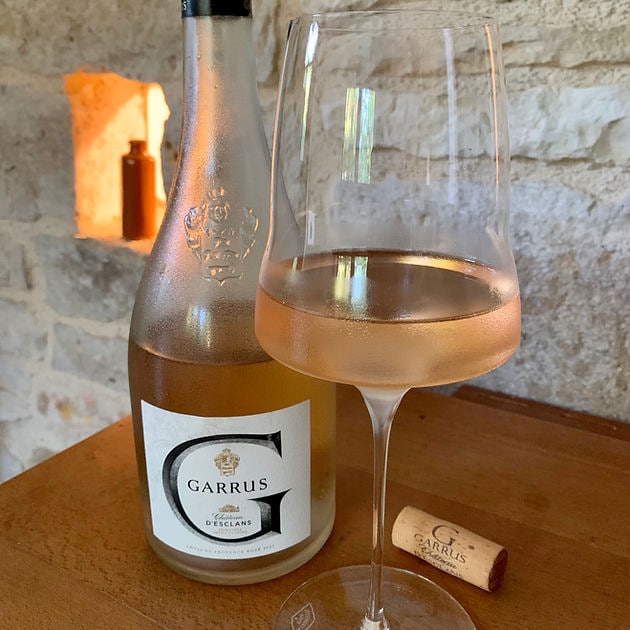 Château d'Esclans Garrus 2021, Côtes de Provence, France
I tasted this at 8ºC and 12ºC and then drank it at 12º+C. By all means serve it cooler if you like, but the higher temperature allows this young, tightly wound, oak-fermented and matured rosé to uncoil and express itself. And you'll want to let it do that because it's an exceptional wine: reminiscent of white Burgundy in its hazelnut and mineral aromas, buttery taste and silky texture, but with added orange pomander, exotic spice and incense. It's intense, complex, powerful and balanced with an impeccable interplay of fruit, acidity and oak. Designed to go with food – lobster, salmon, pork, veal, lamb chops, savoury dishes in cream sauce and so on. Drink from now to 2033, if stored in cellar conditions. 14.5%. 979g – and ouch yet again!
95
£99.90, Vinatis UK; £119 (in any 6-bottle mix), Majestic; £120, Clos19; £124.95, Master or Malt; £125, Woodwinters; £125, Cellar Door Wines; £129.95, Secret Bottle Shop; £160, Hedonism; see wine-searcher.com for more stockists.