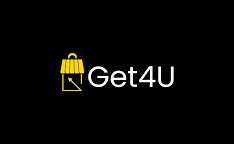 ANNIVERSARY 10th PINK DAY festival: you can enjoy pink wines on April 22 at Lauba: a house for people and art (and wine)
PINK DAY Zagreb – a festival dedicated to rosé – celebrates a significant jubilee this year, its tenth edition! At the media conference held in Lauba, the festival program was presented, and the founder and president of the Festival, journalist, editor and publicist Sanja Muzaferija , said on that occasion:
PINK DAY Zagreb, apart from being a rosé festival, is also a kind of dedication to female energy, spring and the beauty of life; the ceremony of a rosy view of a perhaps slightly better world that we all hope for. And rosé is exactly that: bright, fluffy – and the right choice for hot summer days. During the last ten years, the Festival has promoted moderate, feminine consumption of wine, and according to the winemakers themselves, PINK DAY Zagreb significantly helped to change the attitude towards rosé, and thus the Croatian wine list. I am proud that we contributed to rosé as a light and spring wine gaining a completely new and much better reputation than it had before us. Of course, there is also our Green in Pink which celebrates top domestic extra virgin olive oils, and since last year we also have pink gins, tonics, liqueurs, cocktails…
Celebrating the big, jubilee of the "small" boutique festival , which after Vinistra and VinoCom is also the oldest major wine festival in Croatia, PINK DAY prepared this year the richest program so far, and everything started celebratoryly at the press conference – with welcome sparkling wine: Griffin Rosé, Bedekovich Rosé EKO 2017 and Tomšić Evelin, 2021. After the official part, the presentation of the wines of Brdovita Hrvatska was led by the distinguished sommelier Mario Meštrović, who presented 5 pink wines colors of that region: Dvanajšćak Kozol rosé 2022; Winery Puhelek Rosé 2022; Griffin Ivančić Ambassador rosé 2022; Bedekovich Prigora rosé Eko 2021; Vinarija Miklažić Rosé 2021. The president of the association Bregovita Hrvatska, which includes the vineyards of Moslavina, Prigorje and Bilogora, Zagorje and Međimurja, Plešivice and Pokuplje, Josip Tržec, said on that occasion:
Behind the excellent wines of Bregovita Hrvatska are hardworking people, winemakers and their families. Many of them continue the long-standing family tradition, but at the same time explore new ways of modern winemaking. Bregovita Hrvatska offers a variety of wines for every taste and for every occasion. It is characterized by a colorful wealth of varieties, styles and shades of wine. At today's workshop and at the Festival, it will be possible to taste selected rosé wines and sparkling wines from Bregovita Hrvatska.
The PINK DAY Zagreb celebration continues on Tuesday , April 18 , in the only restaurant in Zagreb with a Michelin star, Noel, where the Chateau d'Esclans rosé wine Masterclass " Pinks That Made History " powered by PBZ Card Premium Visa will be held and will be led by Ted Lelekas, Moet Hennessy brand ambassador. Tasting will be from top quality Riedel glasses. Then on April 20 , on the occasion of the jubilee, in the legendary Zagreb restaurant Skenderica 1912 by Catering Lisak – a festive "Dinner in Pink" will be heldwith selected wines from the Festival: Villa Sandi Prosecco DOC Rosé Millesimato, Rosé Bastiàn, Rizman Rusula and Aura liqueurs.