Château d'Esclans releases 2021 vintage of Rock Angel
By Anne Krebiehl MW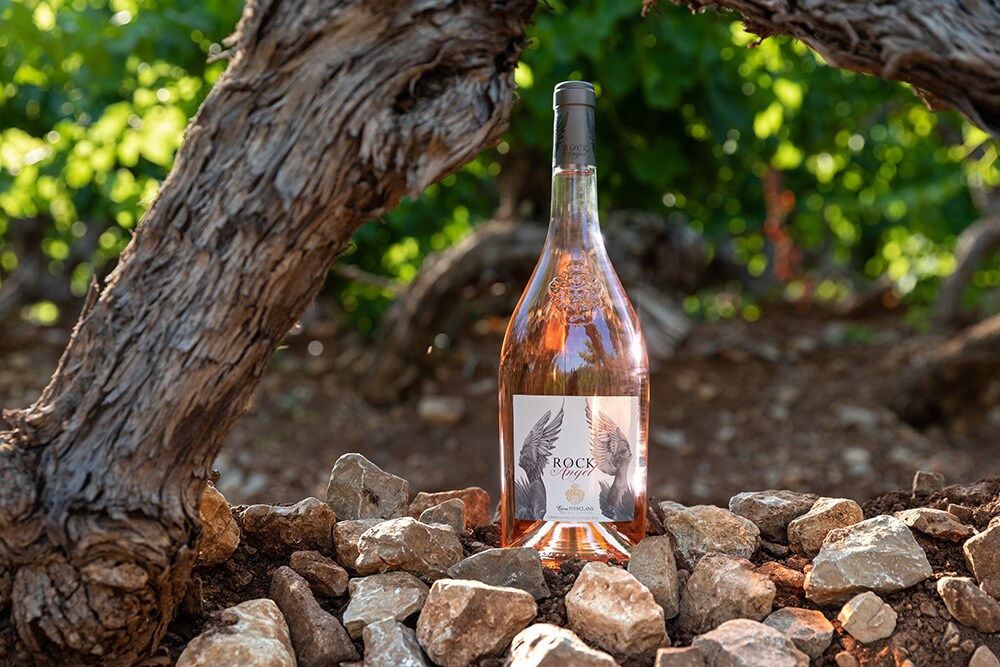 Bertrand Léon, winemaker and technical director at Château d'Esclans, introduces Rock Angel as "perfect for Whispering Angel fans that want to take their love of Provence rosé to the next level."
Singular success
Château d'Esclans in Provence was founded in 2006 by Sacha Lichine with the sole aim of producing a premium brand that would elevate Provençal rosé across the globe. He made 130,000 bottles of Whispering Angel in 2006 – by now millions of bottles of Whispering Angel are made each year, across several wineries. Sacha Lichine thus proved his point – he created a premium brand of Côtes de Provence rosé that is a global success.
Points of difference
Rock Angel, is one step upfrom Whispering Angel: it is made from the fruit of older vines of an average age of about 20 years, all grown inLa Motte, the area immediately surrounding the picturesque château. It is a blend of Grenache, Cinsault and Rolle. Roughly a third of Rock Angel is fermented and aged in large 600-litre oak barrels called demi-muid. The wine matures on the spent yeast from the fermentation and throughout its maturation, these yeasts are stirred which gives a creamier mouthfeel and supple texture to the wine. Léon says Rock Angel "offers a more complex and structured taste profile" and thus is ideal for the changing season. Chicken pie and vegetarian stew are named as ideal autumnal pairings for the wine.
There is an initial hint of hazelnut and creaminess on the nose that precedes both lemon and red berry tones. The palate picks up the creaminess that is suggested on the nose and fills the mouth with textured lemony freshness. This is concentrated and rich, yet with a lovely pink grapefruit pithiness and real verve to make the mouth water on the long finish. 92 Points