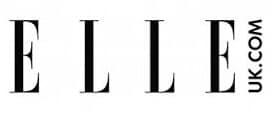 16 Best Luxury Rosés To Drink All Year Long, According To Our Expert
From Provence to the Cotswolds, our experts reveal the best blushes for Autumn
By Stacey Smith
What country makes the best rosé?
Most of us will automatically reach for the palest pink we can find from Provence. And while there are lots of wines from the South of France that grace this list, we urge you to stay open-minded to other regions, including some gems we've found on English soil.

What pairs well with a rosé wine?
The main grape found in rosé is grenache — which tends to be a complete crowd-pleaser. Full-bodied and bursting with plump red fruit — think mixed summer berries and cherry — you might also detect a little white pepper too.
Wines with added syrah are particularly food-friendly, pairing well with charcuterie and cheese boards, tuna, and lamb; although if all else fails, almost all rosé is excellent as an aperitif.

How we test rosé wine
We recruited a panel of 10 testers (a mixture of WSET-certified wine experts and more general rosé fans) to give 33 blush bottles their undivided attention. They rated each, looking for flavours across the full spectrum — from fresh and fruity to rich and full-bodied.
Here's the best luxury rosé brands to try this year…

Cave D'Esclans Rock Angel
From the team behind our beloved Whispering Angel comes this pale peach blush with bags of attitude. Despite the relatively high ABV (for a rosé), our panel found it surprisingly fresh and light, with a focus on delicate stone fruit and a long, dry finish.

Key specifications
Country: France
Region: Provence
Grapes: Grenache, Cinsault and Rolle (Vermentino)
75cl, 14% ABV