Whispering Angel Rose Garden returns to popular Dublin location this summer
The fun addition is taking over the venue once again for the summer season.
By Rachel Butler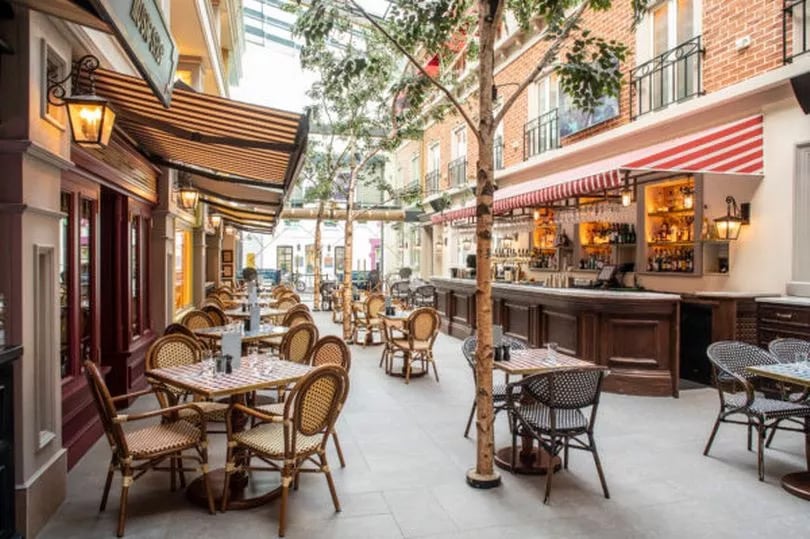 Whispering Angel Rose Garden is returning to Cafe En Seine this summer with delicious food to be enjoyed along side Whispering Angel Rose or with its stylish big sister Rock Angel.
The takeover at one of Dublin's most chic venues will be running from July 6 to end of August. Customers can also indulge in a delicious food pairing menu, created by Cafe en Seine's Executive Chef Stephen Gibson.
Whispering Angel is the perfect summer drink with delicate aromas of fresh citrus, rose petal, and red fruits making it the perfect choice for rose lovers. There is also the Whispering Angel Blush cocktail, fashioned with vodka, rhubarb, Whispering Angel Rosé and soda on offer to kick start a perfect summers evening.
The Whispering Angel Rose Garden will transport you to a Parisian terrace offering the perfect picture opportunity and give you that holiday feeling in the heart of Dublin city. The light flooded space will have open windows to let the sun and summer air in.
The Whispering Angel Blush cocktail is priced at €14.50, with Whispering Angel by the glass costing €12 and a bottle costing €57. There is also a Whispering Angel 750 ml bottle available for €85 and a Whispering Angel 1.5l bottle for €125.