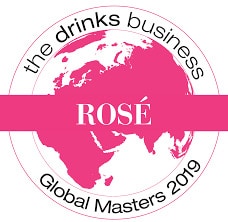 Château d'Esclans Recognized and Decorated at The Drinks Business Global Rosé Masters 2022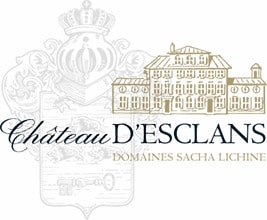 The Chateau d'Esclans team are thrilled to once again have been recognized in the Global Rosé Masters, and with 5 of our wines no less. Judged by an illustrious panel of 7 wine experts, this year including 5 Masters of Wine as well as Master Sommeliers and senior buyers, this competition is globally renowned.
Whispering Angel '21 and Rock Angel '20 were awarded Gold medals respectively, while Les Clans '20 and Garrus '20 were both celebrated with the ultimate accolade of 'Master' – the only two wines in Oaked Dry Rose category to achieve this feat.
Further to that, amongst the 6 wines recognized as The best rosés over £25 for drinking this summer, Rock Angel, Les Clans and Garrus were chosen. Patrick Schmitt explains that this particular list is comprised of the 'greatest still pink wines on the planet at present'.
In a similar fashion, Whispering Angel was also identified amongst The best rosés under £25 for drinking this summer.
Whispering Angel 2021 wins Gold £ 15- £ 20 S till Unoa ked Dry Rosé
Significant production growth for this success story of a pink wine brand has not diminished the quality, or so it seems for Provence's
Whispering Angel, which came out as a class leader, picking up a Gold in this year's blind tasting. It's an excellent example of a pale dry
rosé, mixing soft ripe fruit with a chalky dry refreshing edge. In terms of flavour profile, there's white-fleshed peach and pear followed by redcurrant, citrus zest and a delicate herbal edge to bring additional interest to the persistent finish. (Patrick Schmitt MW)
Rock Angel 2020 wins Gold £ 20- £ 30 Oa ked Dry Rosé
From the 147 hectares of vines at the Château d'Esclans estate comes this really delicious, gently oaked rosé wine. Located near the Golfe de Fréjus on stony soils, old Grenache vines deliver. Augmented by Vermentino (Rolle), a traditional variety in Provence (and Corsica) and Cinsault, the wine has a typical pale peach-pink colour. The delicate peach stone and redcurrant aromatics have just a hint of creamy vanilla-bean wood. Mid-weight and just dry, the wine has beautifully defined flavours and a gentle lift of white pepper and allspice. Elegant and well-balanced with very good length, this is a delightful wine for summer (and autumn) drinking on its own or with chicken or pork. (Patricia Stefanowicz MW)
Les Cl ans wins 'Ma ster' accol ade in £ 50- £ 70 Oa ked Dry Rosé
The baby Garrus from Château d'Esclans, called Les Clans, gives a taste of skilfully crafted, barrel-influenced rosé for half the price of the
range topper – and therefore, offers brilliant value relative to Garrus, even if it doesn't quite match the quality. What you get with Les Clans is wonderful ripe yellow stone fruit, along with notes of orange blossom and pear, complemented by cashew nuts and toast, a touch of creaminess, and then some chalky-textured phenolic grip on the finish, giving this a dry, refreshing edge. (Patrick Schmitt MW)
Garrus wins 'Ma ster' accol ade in £ 100 + Oa ked Dry Rosé
When it comes to Garrus, the original is still the best. This was the first rosé to be made like a fine white Burgundy or Bordeaux blanc – fermented and aged in a mixture of new and used oak barrels to create a wine with a creamy taste and texture, and the potential to age and develop over time after bottling. It was also the brand that started the category of luxury rosés, as the first non-sparkling pink drink to retail for more than £100 a bottle. And it was the best-performer in the inaugural Global Rosé Masters, and has consistently been the highest-scorer in this competition. The appeal lies in its brilliantly-balanced mix of ripe fruit, fine oak, and freshness. One sip, and the wine gradually unfolds, revealing flavours of peach and pear, pomegranate and pink grapefruit, then orange zest mingling with creamy vanilla and toasted marshmallow. As for the feel of this rosé, there's a slight richness to the wine, with an oily weight to it, but a bone dry, chalk and citrus finish, which ensures it still serves as a refreshing rosé. (Patrick Schmitt MW)