Chardonnay, Rosé, local or Sparkling: summer is coming!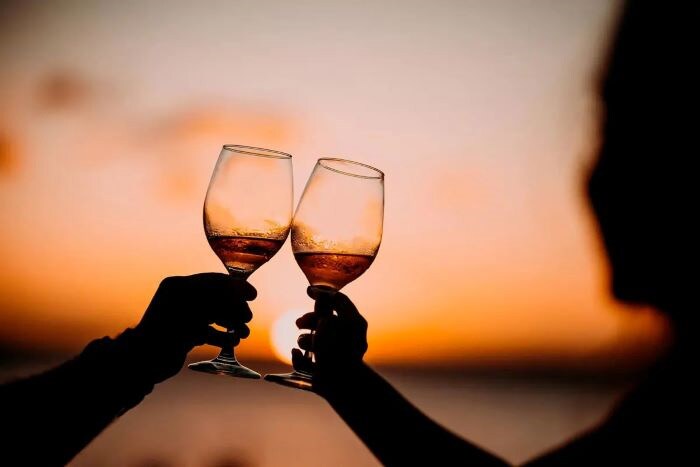 (Agen Food) – Rome, 21 June. – Since ancient times, the summer solstice – the day with the most light throughout the year – symbolizes change, vitality and greater contact with nature. And how could it be otherwise? The warmer evenings invite us to be outdoors and in the air there is that special feeling that anything is possible.
Whether it's during an aperitif by the sea, in front of a table set on the terrace, on a linen tablecloth with a wicker basket next to it, every occasion becomes a good one to celebrate the new beginnings that await us with a toast.
Fresh, delicate and playful, wines for the summer are perfect partners to accompany the moments of conviviality that the summer has just begun. And if white still remains the first choice when it comes to summer labels, Rosé and Bubbles stand out for their gastronomic versatility.
WHISPERING ANGEL
Château d'Esclans, a domaine whose property covers 427 hectares (of which 140 are planted with vines) in the commune of La-Motte-En-Provence, in the heart of the Varo department (where most of the wines that refer to the denomination Rosé de Provence AOC), is known for its ancient vineyards of Grenache, the main variety of the area and the most present among the rows of Château d'Esclans, together with Rolle (our Vermentino), Cinsault, Syrah. Whispering Angel, the symbolic wine of Château d'Esclans and a reference point for Provençal wines, comes from the best first-drop juices and the best musts of Grenache, Cinsault and Vermentino from the best terroirs around La-Motte-En-Provence . It is a Rosé of great aromatic intensity, characterized by notes of fresh red fruits and a floral bouquet. On the palate it is dry and fleshy, with a soft and round finish. Perfect to sip on its own, to better discover its characteristics, it also accompanies a leafy green salad with goat cheese and grilled pears.