WhispeEveryone's favourite rosé Whispering Angel launches a new fruity editionring Angel
By Claire Hyland
Hear that? That's the sound of a new classic being uncorked. With brighter days on the horizon, it was only a matter of time before our thoughts turned to sipping rosé in the sun.
On that front, we have some news that will definitely tickle your tastebuds! Beloved French wine brand Whispering Angel is releasing a new edition and summer officially starts here.
The original vintage was created by Sacha Lichine when he took on Chateau d'Esclans in Provence in 2006 and is largely credited with kick-starting the rosé trend before going on to become the most popular rosé wine in the world.
The question then is how the winemaker could possibly top that? Well, he is certainly aiming to do that with Whispering Angel Cotes de Provence 2021.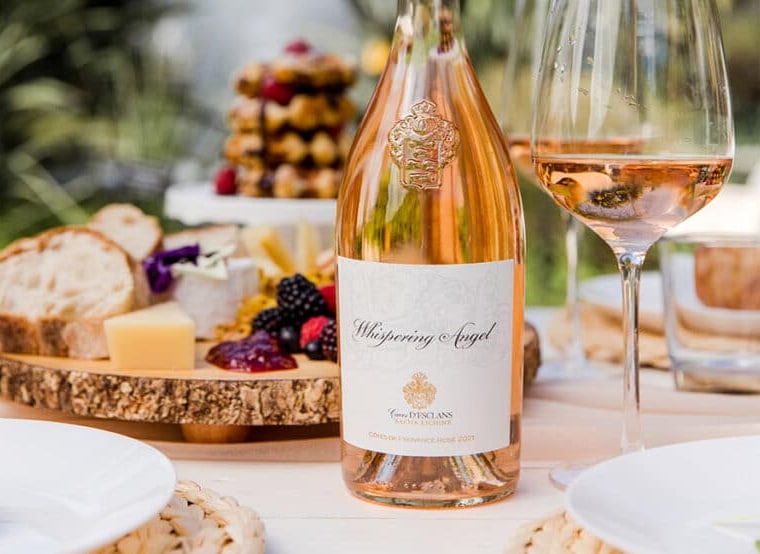 Known more commonly as Provence rosé wine lovers can expect aromas of lavender, rosehip, strawberries, cherries, and cloves in the newest member of the family.
It is mostly made with Grenache, Cinsault and Vermentino grapes that have been grown in the region of La Motte en Provence and as for the taste well, expect a medium bodied wine with a crisp acidity that is bone dry with a smooth finish.
Even better Provence rosé is ever so slightly more budget friendly than the original wine with a RSP of €26.
Other members of the Chateau d'Esclans family include The Palm and Garrus and Les Clans as well as Rock Angel but Whispering Angel remains the star attraction and is now available in over 100 countries.
Celeb fans include Adele, The Beckhams and Killing Eve star Jodie Comer.
Pick a bottle of the new Provence rose from Irish stockists nationwide including Brown Thomas and Dunnes Stores.